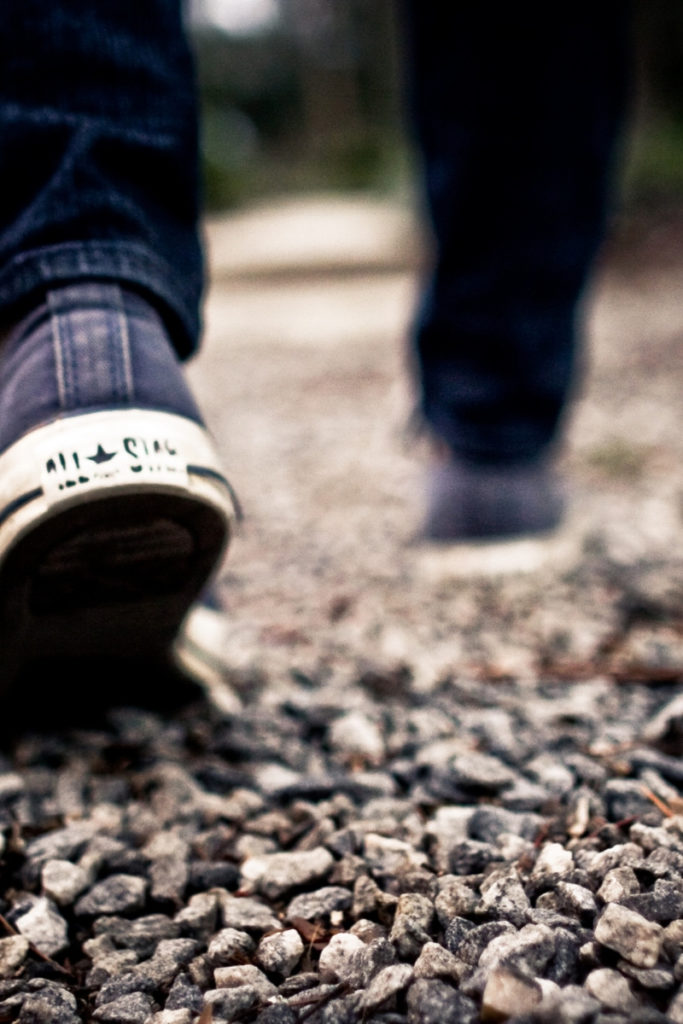 Walk…walk…walk…walk… Sorry! I have that old 60's song by the Four Seasons running through my head as I'm writing. Being an avid music lover, it doesn't take much for me to turn anything into a song – just ask my wife! But, I digress…we're here to talk about 10 health benefits of walking! So let's get started…
What is the most inexpensive exercise at your disposal?
YEP!!! You guessed it..WALKING! That motion you've been doing your whole life – well at least since you were a toddler. Odds are you have it down pretty well by now, so why not put one foot in front of the other and get some steps in! The cost is low, all you need is a pair of walking shoes, and perhaps some sunscreen (especially here in Colorado).
Walking at a brisk pace for 30 minutes is all it takes!
I've heard many patients tell me "I walk a lot at work", or "I walk my dog", and you may be thinking the same. Though those may be true, odds are you're not doing it at a constant pace, and that's where the cardiovascular benefits come from. Walk at your own pace in the beginning, and increase your pace and distance as you go. You can walk alone, with a friend, or gather the family after a meal. You can walk around the neighborhood, a local school track, or one of the many nature trails in the area. If the weather doesn't cooperate, head to the mall or use the treadmill…just get out there and walk!
The benefits of walking 30 minutes are great!
Here's my top 10 list…
1. Improve your mood and lower your stress – release those endorphins (a.k.a. happy hormones)!
2. Enhance your memory – exercise increases blood flow, which brings more oxygen and nutrients to the brain!
3. A better night's sleep – there are countless benefits to getting restful sleep!
4. Be heart healthy – walking can lower blood pressure and decrease risk of heart disease!
5. Boost metabolism – put that increase in energy to good use!
6. Better your blood sugar levels – regular exercise has been shown to help with diabetes!
7. Lose weight – Just 30 minutes of walking can burn up to 200 calories!
8. Strengthen and tone leg muscles – This can help with balance too! Don't forget to move those arms for added benefits as well!
9. Increase bone mass – this helps reduce the risk of osteoporosis!
10. Strengthen relationships – share the benefits with others! No distractions here! Just uninterrupted time with others to chat it up!
Thanks for reading! We'd love to hear from you! (please comment below)
Where are some of your favorite places to walk? Who do you typically walk with, or do you go solo?