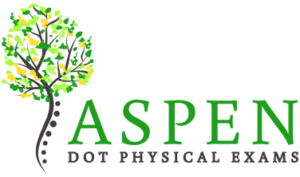 DOT Exam Information
The Department of Transportation (DOT) requires drivers of commercial motor vehicles to receive regular physical examinations to maintain their Commercial Driver's License (CDL). These exams are defined as the "Department of Transportation Medical Examinations." DOT physicals are highly regulated for the drivers' safety. You must get a DOT physical and carry your DOT medical certificate when you drive a commercial vehicle. If your license is expiring and you need a DOT physical exam schedule it today.
NRCME Licensed
The laws have changed. Prior to May 21, 2014, all physicians were able to perform commercial driver medical examinations (also referred to as DOT exams). To become a certified medical examiner physicians must now complete mandatory training and pass an examination to verify thorough knowledge of medical requirements for Commercial Drivers. Dr. Couser is credentialed to issue DOT medical certificates. National registry #6152133068.
DOT Physical Exam
Federal law requires a certified medical examiner to complete your DOT physical form. Dr. Couser will review your health history and the medications you take on a regular basis. He will check your vision, hearing, balance and reflexes, and listen to your heart and lungs . He'll also be checking your blood pressure, as well as a urine analysis (looking for blood, sugar, and protein).
DOT medical certificates are issued for a variety of time periods with the longest certificate being valid for a 2 year period.
Driver Friendly
Dr. Couser knows how important it is for you to pass your examination. He will do all that he can to ensure that you get the treatment you need in order to keep you driving. He has performed thousands of examinations, and his extensive knowledge of the DOT Physical Exam Medical Guidelines will help you stay healthy and behind the wheel. If you know you have a medical condition and want to get it taken care of before your visit, just give us a call. Dr. Couser will speak to you about what you will need in advance to ensure you get everything completed the first time you come in.
When you pass the DOT physical, Dr. Couser will issue your Medical Examiner's Certificate on the spot.
Please visit the FMSCA website for more information.